EMERGENCY 24/7 PLUMBING
NEED TOILET REPAIRS
IN SYDNEY?
We are the number 1 provider of toilet repairs in Sydney for over 20 Years
Listen to Us On SWR 99.9 FM
THE PEOPLE WHO HAVE TRUSTED US SO FAR
Love the work provided by Plumbing Services Sydney team, they fixed my blocked drain fast and came within the hour.
Plumbing Services Sydney team is highly recommended they have great fixed rates. Honest Team.
Hot Water Service called and they came the same day and installed my new Gas Hot Water system, thank you so much Plumbing Services Sydney.
New Toilet System and Bathroom Plumbing. Called a fair few places and this team is the best by far. Thanking you for an amazing plumbing service.
TODAY'S SPECIAL OFFERS FOR SYDNEY
Save! Save! Save! Check more of our new and exciting deals by visiting our plumbing services pages. Call us now on 1300 237 246 to receive savings on your Sydney plumbing! Our plumber Sydney team will refund your competitor's service call fee up to $100 dollars per repair if it exceeds $1,000 dollars. * The * conditions apply* including GST Mon – Friday 7 am – 3.20 pm. Written and supplied quotation for review, quotation must be within the last 20 days from the present date. Does not include CCTV surveying or exterior boundaries outside the property line. Not to be used along with any other discounts offered.
TOILET REPAIRS SYDNEY
We are providing toilet repairs Sydney wide, 24/7!
As simple as they might look, toilets have a range of components and features that can be prone to damage from time to time. And toilet repairs could not be as easy as it looks.
From the cistern to the bowl – leaks and decay can occur at any time and if you leave your toilet like that, the issues could result in even further problems in the future.
Why leave your toilet in this state, especially when our experts are just a phone call away and would be more than happy to help you right now?
Any faulty toilet is a nuisance that you wish to avoid at all costs, for one, you cannot use a faulty functioning toilet. If it is leaking then it will not flush and then pose even more problems in your bathroom.
We're as fast as we are efficient and as respectful as we are competent. We'll replace loose fittings, repair damaged flushers and re-align bowls, cisterns and toilet necks in next to no time; all so that you can enjoy going to the bathroom without feeling stressed and unwilling to use your toilet!
We're just a phone call away, whether you're dealing with a toilet-related emergency, or if you'd just like one of our team to come out and help you with your concern. Give us a call to learn more today, or to find out about our prices.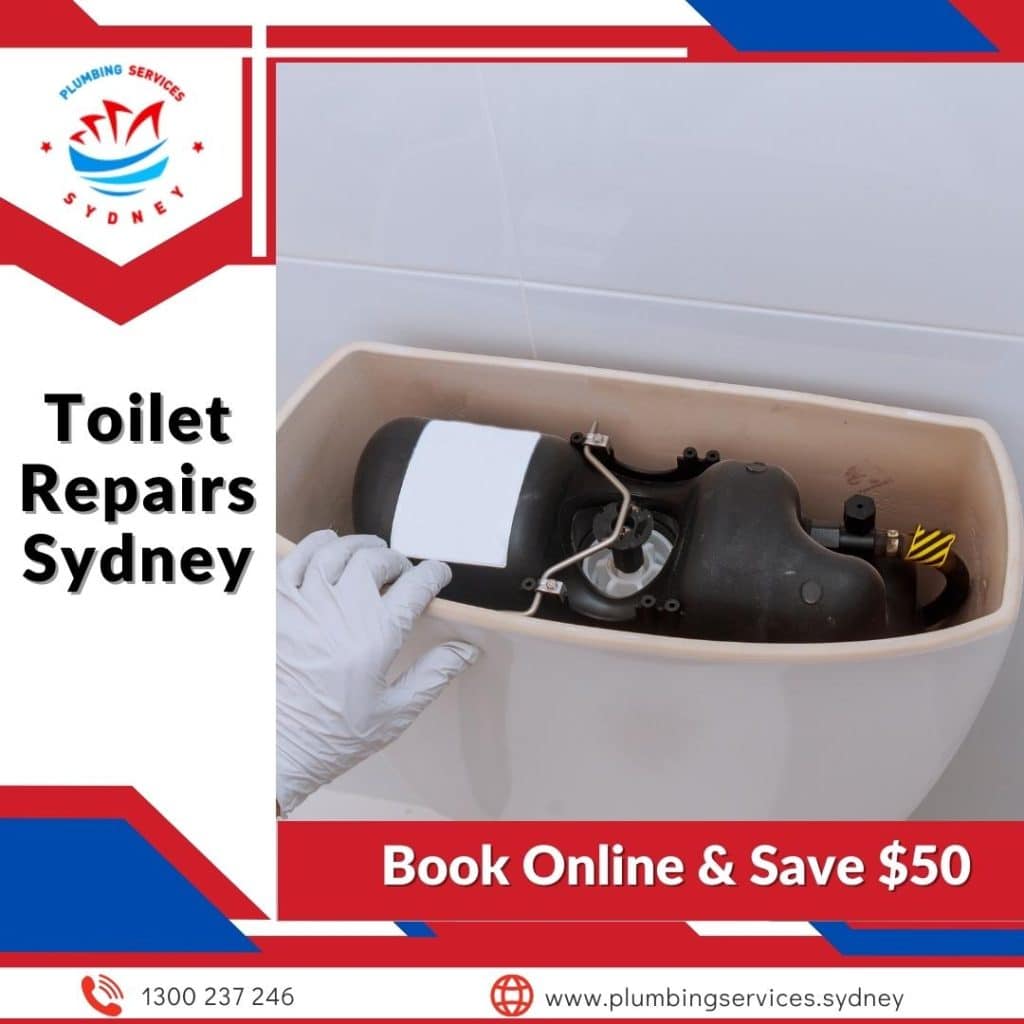 BLOCKED TOILET REPAIR
When do you need a blocked toilet repair? You may have gone to your toilet and to your surprise found out that it is not functioning properly. You noticed your water bill is higher than average and even if you use hot water to desperately solve the issue, nothing is changed. The first thing that you would want to be done is to have it fixed at the earliest opportunity so that it does not continue to be an unpleasant and annoying experience. That is the main reason behind you contacting your local toilet repair experts from Plumbing Services Sydney.
There are some things we can persevere with, however, a faulty toilet is certainly not one of them. One can just turn off the water supply but it won't solve the issue at hand. Plumbing Services Sydney can fix this unsightly issue promptly.
Each one of our highly qualified and licensed toilet technicians has fully undergone the most extensive and in-depth training needed to gain needed experience. It does not matter at all how complicated the assignment is, we have all it takes to restore your toilet back to functionality and make you go on with your life in the home as usual. All the toilet technicians' vans are purposefully stocked to the full tilt and hilt with state-of-the-art toilet tools, equipment, and spare parts, this makes it possible to save you on time and also money.
All our toilet technicians' vans carry with them all of the necessary parts that we have in permanent stock, this means that all our technicians that come to you have all that they need in order to have a thoroughly perfect repair job done to your toilet suite on the spot onsite right away.
BEST TOILET REPAIR
Get the best toilet repair service in Sydney!
If there is one essential facility in your house you need to use on a daily basis it is the toilet. A blocked toilet or clogged toilet drain can be a real nightmare as well as inconvenient and tricky to deal with. The issues with your blocked toilet could also be an indication of a larger problem such as a sewer blockage.
There could be an obstruction in the toilet line such as toilet freshener or objects that have fallen into the toilet causing the pipe to jam. A blocked toilet could have been caused by a buildup of toilet paper that is blocking the sewer.
If the water level of your toilet is slow to get away after flushing and the water level rises up to the top of the toilet, then this is a sign that your toilet is blocked. Early signs of identifying if you have a blocked toilet are noticeable the moment you flush after use. If you can hear your toilet making a gurgling noise, your water level is below/above the standard or the water is reducing at a very slow rate once flushed, you are experiencing a blocked toilet.
Other causes of the blockage may be defects in the drainage pipes or even tree root intrusions that are causing the blockage of your plumbing system. A plumber will be able to investigate your pipes with specialised equipment and cameras to determine the root cause.
Blocked toilets are classed as emergency plumbing and Plumbing Services Sydney is always here to provide same day service 24/7. Our team of qualified plumbers are fully equipped to assist you with your blocked toilet.
REPAIR OR REPLACE TOILET
Do you plan to repair or replace toilet soon? Owing to the fact that not all households have similar toilet suites, we have taken it upon ourselves to ensure that each one of our licensed plumbers is always trained and kept up to date with new products and services. We are knowledgeable about replaceable parts such as a 2-inch flush valve, a fill valve, a water supply valve, a toilet fill valve, and a flush handle.
All our plumbers have all the necessary equipment and modern technology to be able to service all your plumbing needs. We can install the latest in toilet suites available in Sydney suburbs for all your new bathroom renovations or toilet suite replacement jobs. We provide Australian manufactured and fully owned toilet suites such as Caroma toilet cistern repair as well as some favourite imports.
We all want the best toilet system in place to ensure the house has the highest level of sanitation. Wrongly fit toilet seats or failing flush systems are one of the biggest nightmares of homeowners like an overflow tube in a toilet tank. While you can tackle a DIY, this may not be as fun as you think. Installation, repair and maintenance of toilet system is a task that demands skills and expertise so a licensed plumber would be happy to do this for you.
At Plumbing Services Sydney, our skilled team is readily available to take charge of your new and existing toilet projects. Our experts can offer you the best toilet installation and repair service in Sydney. We install, fix and maintain your toilets to ensure you do not have to get your hands dirty.
WHY PLUMBING SERVICES SYDNEY?
Plumbing Services Sydney have been in the business for more than 20 years. Our staff of professionals have experience and excel at the toilet repairs. So no matter where you live in Sydney you can rely on Plumbing Services Sydney. Save your money and time and call us today and have your toilet repairs with us!
Our technicians are well equipped and well trained and can deliver the best toilet repair and replacement efficiently.
We offer same day toilet repair and replacement service.
We promise to provide a quality plumbing service with upfront and affordable pricing. No hidden surprises!
Wide range of plumbing services with 1-hour response time, 24 hours a day, 7 days a week!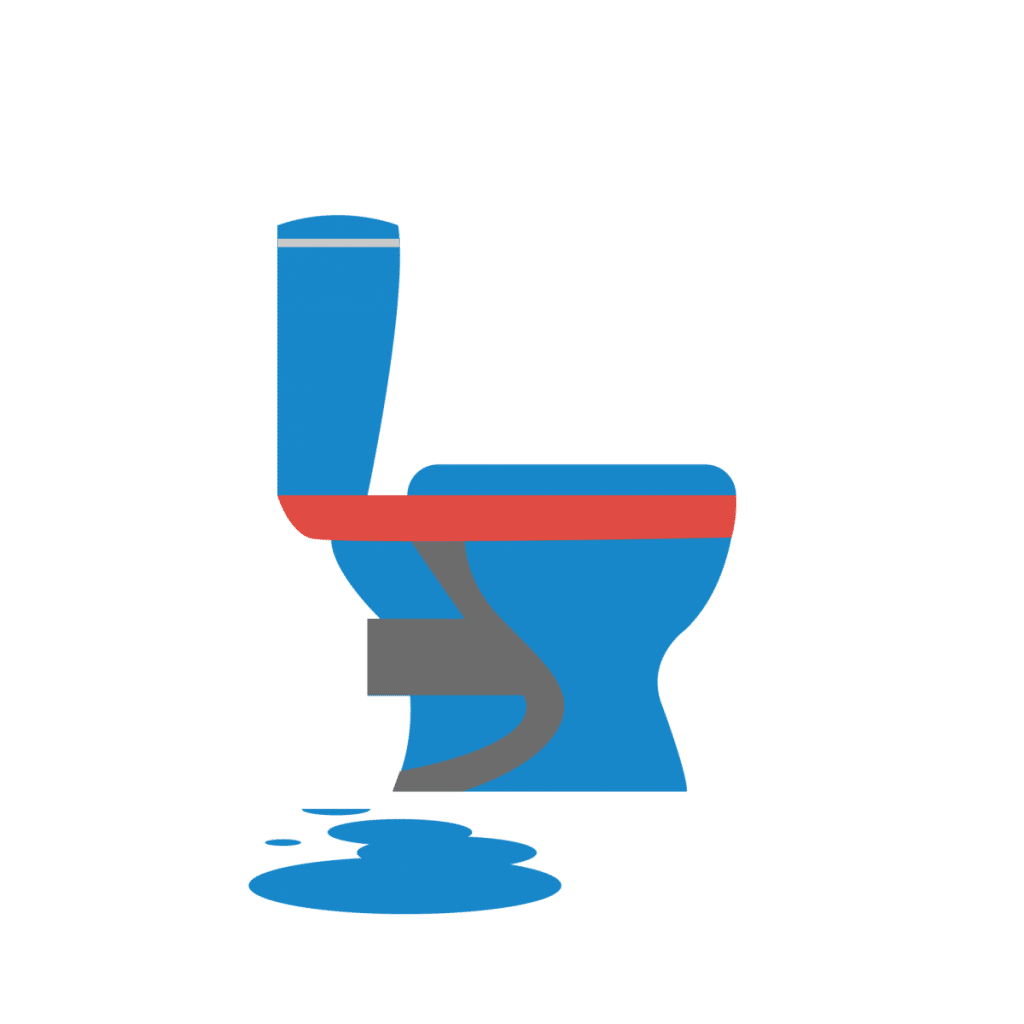 PLUMBING SYDNEY RESIDENTIAL AND COMMERCIAL PROPERTIES
OPEN
24/7
We Are Open – Call Us – Sydney Wide 24 Hrs
LICENCED & DEDICATED PLUMBERS
Our plumbers meet Australian Standards because they are qualified, insured, and licenced.
QUICK
RESPONSE
Same-Day Sydney Wide Plumbing
THREE IMPORTANT POINTS THAT MAKE OUR SYDNEY PLUMBER TEAM UNIQUE
WHY CHOOSE US?
Just Give Us a Call at 1300 237 246 now, and Informs Our Plumbing Services Team to Fix It for You! There Are Many Reasons People Highly Recommend Plumbing Services in Sydney. It Is Just Because We Are the Best!
THE BEST PLUMBER IN SYDNEY
Our plumbing service is always available for all your plumbing needs in Sydney's inner western suburbs. We provide quality services at affordable prices. Contact us today! We're available 24 hours a day, 7 days a week for any emergencies that may arise. And we offer lifetime warranties on our work.
FREQUENTLY ASKED QUESTIONS ABOUT TOILET REPAIRS
Common toilet issues are: clogged toilet, toilet leaks, toilet does not fill/ bowl water level drop, whistling tank on flushing, sluggish flush, toilet rocks to and fro, toilet refills on its own, sweaty toilet problem, bubbling toilet problem, rusty hinge screws.
Yes. You can't ignore these issues because it can cause future problems which might affect your health and sanitation.
Perhaps the most common cause of a running toilet is an out-of-date flapper.
Caulk secures the toilet to the floor and eliminates the possibility of damage or a toilet malfunction. Without caulk, water that seeps beneath the toilet can remain undisturbed for an extended period of time.
These toilets have a valve that relies on gravity to flush. They are more quiet when they flush.
Water compresses air within the sealed tank creating pressure that thrusts waste down forcefully.
Things to consider when buying  a toilet is the seat height, types of flushing, placement, buttons and levers, colours, styles such as in wall toilets, or one piece toilets. It all depends on the aesthetics you are looking for in your bathroom.
If you have a busy household a dual flush toilet system is better as it will save you money on your water bills and also better for the environment.
If a plunger doesn't work try adding 1 cup of baking soda and 2 cups of vinegar. wait for it to fizz for about half an hour and then try flushing. For more stubborn clogs try using some chemicals solutions you can purchase from your hardware to assist. If all fails you may have an object or more serious problem and may need to call a plumbing professional to help.
You can do this by tightening the screw lowering the water or by loosening the screw to allow the float to rise higher as the tank fills.