At Plumbing Services Sydney, our team of professional plumbers offers upfront and honest plumbing services across Sydney. We understand that certification, insurance, and licensing are top priorities when selecting a plumber. Rest assured, our experts are fully certified, insured, and licensed.
BUDGET BUSTER – FLEXIBLE PAYMENT OPTIONS – LATEST NEWS
While Sydney residents grapple with rising interest rates, soaring rental prices, and moderating inflation in New South Wales, Plumbing Services Sydney remains dedicated to affordability. We provide flexible payment options and competitive pricing to efficiently address all your plumbing requirements.
EMERGENCY 24/7 PLUMBING
Listen to Us On SWR 99.9 FM
EXPERT PLUMBING SERVICES SYDNEY WIDE
Plumbing Services Sydney, formerly known as JG Wilson Plumbing, is renowned for its transparent pricing with no hidden fees.
We offer competitive rates and maintain an open price list, making us one of the best plumbing services in Sydney.
With numerous plumbing companies in Sydney, choosing the right one should be straightforward.
From fixing leaky pipes to installing hot water systems, our local Sydney plumbers possess the expertise to handle various tasks effectively.
If you require emergency plumbing services, we're here to promptly and efficiently address your plumbing issues.
SYDNEY PLUMBERS NEAR ME 24 HOURS
For immediate plumbing services in Sydney, look no further than Plumbing Services Sydney. We have proudly served the Sydney suburbs for over three decades, earning a reputation as one of the city's top plumbing companies.
We consistently deliver exceptional plumbing services 24 hrs across the entire Sydney region, a commitment we uphold in every project. From North Sydney to the Inner West, Plumbing Services Sydney is a trusted name among thousands of Sydney residents.
24 HOUR PLUMBING SERVICES IN SYDNEY: QUICK & DEPENDABLE SOLUTIONS
Looking for fast and efficient 24-hour plumbing services near you? Look no further! When it comes to plumbing, having a 24-hour plumber nearby is a must, especially when dealing with issues like blocked drains.
Our local emergency plumber services are available day or night, 24/7, even on public holidays. Moreover, we're here for all your plumbing repairs, whether it's for residential or commercial properties, thanks to our emergency plumbing service.
Routine maintenance plays a crucial role in preventing plumbing problems and ensuring the long-term functionality of your hot water system. The quest for available plumbers is common, especially for those facing plumbing emergencies at any hour.
Generally, we offer hourly plumbing services. Feel free to call us anytime for expert plumbing solutions, helping you avoid disruptions caused by plumbing issues.
PLUMBING SPECIAL OFFERS AVAILABLE NOW
Uncover incredible savings! Visit our website and official Facebook page to explore exciting new deals on plumbing services. Call 1300 237 246 now for exclusive discounts on Sydney plumbing! Our expert team will even refund your competitor's service call fee, up to $100, for repairs over $1,000.* Conditions apply, GST included. Offer valid Mon-Fri, 7 am – 3.20 pm. The quotation must be within the last 20 days. Excludes CCTV surveying or exterior boundaries beyond the property line. Don't miss out – act fast! (*Cannot be combined with other discounts.)
OUR TOP RATED PLUMBERS SYDNEY EXPERTS
If you want to hire Sydney plumbers right away, look no further than Plumbing Services Sydney. With over three decades of dedicated service to the Sydney suburbs, we're proud to be recognized as one of the best plumbers in Sydney.
Our commitment to providing unparalleled plumbing services in Sydney is evident in every project we undertake. Our team of expert plumbers is readily available in various regions, including Blacktown, Fairfield, Penrith, Hills District, and the City of Liverpool.
From plumbing services in Sydney's inner west to its outer suburbs, Plumbing Services Sydney has earned the trust of countless Sydneysiders over the years. We're here to serve your plumbing needs promptly and professionally.
YOUR RELIABLE LOCAL SYDNEY PLUMBER
Plumbing mishaps can occur unexpectedly, leaving you in need of a dependable local plumber nearby. Look no further than Plumbing Services Sydney, your top-notch go-to for local plumbing solutions.
Our licensed local Sydney plumbers are always prepared to deliver the services you require, whether it's for residential or commercial plumbing. Furthermore, our team of professional plumbers is available 24/7 to assist you with all your plumbing needs.
We take pride in offering affordable and transparent pricing, so there's no need to search for a cheap plumber in Sydney or compete for budget bids on Hipages plumbing sites. We also provide excellent pricing on plumber supplies, ensuring you have everything you need without the hassle of searching.
In addition, our team boasts years of education, training, and apprenticeship to attain licensed master plumber status, guaranteeing our expertise. Furthermore, our experienced plumbers can handle projects of any size, from small repairs to large installations. We also provide same-day emergency plumbing services.
If you're in search of plumbers in Sydney, visit our local plumber page to view the areas we serve, and don't hesitate to call us. Our professional emergency plumber team is on standby, ready to take your call. You can verify our plumbers' license number, 21496C, and credentials here.
THE BEST PLUMBERS IN SYDNEY
In Sydney, we're your go-to for reliable plumbing solutions. Offering top-notch services at competitive rates, reach out to us anytime. We're on standby 24/7 to address any urgent plumbing issues. Plus, benefit from our lifetime warranty on all our tasks.
PLUMBING SYDNEY RESIDENTIAL AND COMMERCIAL PROPERTIES
OPEN
24/7
We Are Open – Call Us – Sydney Wide 24 Hrs
LICENCED & DEDICATED PLUMBERS
Our plumbers meet Australian Standards because they are qualified, insured, and licenced.
QUICK
RESPONSE
Same-Day Sydney Wide Plumbing
WHY CHOOSE PLUMBING SERVICES SYDNEY FOR ALL YOUR PLUMBING NEEDS?
Our proficient team specializes in providing top-tier plumbing solutions tailored to meet every need. Whether it's a minor faucet leak or a complex pipe repair, we've got you covered. What sets us apart is our commitment to delivering swift responses and unbeatable pricing that won't break the bank. We understand the urgency of plumbing issues and are here to provide timely solutions that fit your budget. Expect swift responses and unbeatable pricing when you choose us. Opt for Plumbing Services Sydney and guarantee yourself a hassle-free plumbing experience!
SEE OUR TRUSTED PLUMBING REVIEWS ON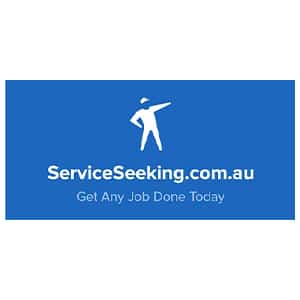 FREQUENTLY ASKED QUESTIONS
A 24-hour plumber offers the invaluable assurance of immediate assistance during plumbing crises. Our plumbers are equipped to swiftly tackle emergencies 24 hrs, from burst pipes to sudden leaks, ensuring your plumbing problems are resolved promptly.
To locate a dependable local plumber, seek recommendations from friends, neighbors, or check online reviews and ratings. You can also search online and choose Plumbing Services Sydney to provide you with the best service possible.
In the event of an urgent plumbing issue, reach out to an emergency plumber who can swiftly resolve the problem. We provide regular maintenance to preventing plumbing problems including annual inspections schedule.
While hourly rates for plumbers in Sydney may vary, it's essential to gather quotes from multiple plumbers to secure a competitive price. Hire us to compare rates and secure the most competitive price for your plumbing needs.
Yes, our Sydney plumbers offer maintenance services to ensure the optimal performance of your plumbing systems. With scheduled maintenance, you can avoid potential issues and ensure your plumbing functions flawlessly.