EMERGENCY 24/7 PLUMBING
Our Plumber Sydney Team of professionals provides you with the most honest upfront Local Plumbing Services Sydney Wide. Our expert team is qualified, insured, & licenced and we are aware that these are the things that you consider when hiring a plumber.
Listen to Us On SWR 99.9 FM
EXPERT PLUMBING SERVICES SYDNEY WIDE
Plumbing Services Sydney (formerly known as JG Wilson Plumbing) is very popular upfront fees and pricing with no hidden charges.
We provide competitive pricing and an open price list so we're one of the best plumbers Sydney has to serve. Ensuring you get good service when things go wrong.
With so many plumbing companies in Sydney, choosing one shouldn't be difficult. From leaky pipes to hot water installations, your local Sydney plumbers have the expertise needed to get the task completed effectively.
If you are in need of plumbing emergency services, we will be there to help you resolve your plumbing issue as quickly and efficiently as possible.
WE ARE OPEN
During the COVID-19 global pandemic, we're continuing to operate our business as usual. We've implemented social distan­cing measures to keep everyone safe, and we're wearing masks when necessary to ensure that no one gets sick.
TODAY'S SPECIAL OFFERS FOR SYDNEY
Save! Save! Save! Check more of our new and exciting deals by visiting our plumbing services pages. Call us now on 1300 237 246 to receive savings on your Sydney plumbing! Our plumber Sydney team will refund your competitor's service call fee up to $100 dollars per repair if it exceeds $1,000 dollars. * The * conditions apply* including GST Mon – Friday 7 am – 3.20 pm. Written and supplied quotation for review, quotation must be within the last 20 days from the present date. Does not include CCTV surveying or exterior boundaries outside the property line. Not to be used along with any other discounts offered.
Just Give Us a Call at 1300 237 246 now, and Inform Our Plumbing Services Sydney Team to Fix It for You in No Time! You May Visit Our Official Facebook page for More Promotions.
SYDNEY PLUMBERS
If you want to hire Sydney plumbers right away, then you shouldn't go past Plumbing Services Sydney. They've been serving the Sydney suburbs well for over three decades and they're regarded as one of the best plumbers in Sydney.
We maintain unmatched plumbing services within the Sydney region that we uphold on each project. From North Sydney to the inner west, Plumbing Services Sydney has become a name that is trusted among thousands of Sydneysiders.
PLUMBER NEAR ME
Are you looking for a "plumber near me" on the internet? Licensed Local Sydney plumbers are always ready to offer you whatever services you require whether it is residential plumbing or commercial. Our team of professional Plumbers is open 24 hours a day to help you with all plumbing issues. See Our service locations here.
Our prices are affordable and honest so don't look for a cheap plumber Sydney-wide or compete for a cheap bid on Hipages plumbing sites. We also have excellent pricing on plumber supplies, so again you don't need to look for them we will supply them.
We have years of education, training, and apprenticeship before we became licenced plumbers so we know what we are doing. Our experienced team of plumbers can handle any size project, large or small, not to mention,  we provide emergency plumbing services the same day as well.
Our emergency plumber Sydney team is licensed and on standby to take your call. Check out our plumbers' license number 21496C and credentials here.
PLUMBING SYDNEY RESIDENTIAL AND COMMERCIAL PROPERTIES
OPEN
24/7
We Are Open – Call Us – Sydney Wide 24 Hrs
LICENCED & DEDICATED PLUMBERS
Our plumbers meet Australian Standards because they are qualified, insured, and licenced.
QUICK
RESPONSE
Same-Day Sydney Wide Plumbing
THREE IMPORTANT POINTS THAT MAKE OUR SYDNEY PLUMBER TEAM UNIQUE
SEE OUR TRUSTED PLUMBING REVIEWS ON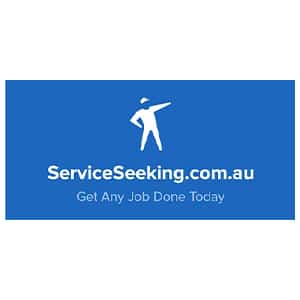 WHY CHOOSE US?
Just Give Us a Call at 1300 237 246 now, and Informs Our Plumbing Services Team to Fix It for You! There Are Many Reasons People Highly Recommend Plumbing Services in Sydney. It Is Just Because We Are the Best!
THE BEST PLUMBER IN SYDNEY
Our plumbing service is always available for all your plumbing needs in Sydney's inner western suburbs. We provide quality services at affordable prices. Contact us today! We're available 24 hours a day, 7 days a week for any emergencies that may arise. And we offer lifetime warranties on our work.
PLUMBING SERVICES FAQ
Sydney locals usually ask about interesting facts and some DIY advice on plumbing services. We can help you find exactly what you need! Contact us today for more information.
Plumbers deal with plumbing issues 24/7 and can identify the problem by a single inspection, so the answer is YES you shouldn't because it will cost you money & time,  plus if you decide to do your own plumbing and get a major problem the cost of repairs will likely be more than the original fix if you had called a professional in the first place. At any time, we suggest calling our Sydney plumber team and avoid getting ripped off by unprofessional plumbers.
Gurgling drains can be caused by blockages within the drainage system. A blockage in the pipes can cause the water to flow slowly, thus causing water bubbles to form, which is why you hear gurgling sounds.
A slow dripping sink in the bathroom, Kitchen or Laundry is an indicator of a clog/blockage in the pipes. When the pipe is partially blocked, the water does not flow freely enough through the pipe, this causes your drain pump to work harder.
We are local, and we aim to provide service to customers in a timely manner. We have an emergency hotline on 1300 237 246.
Gas there are some things to consider when trying to identify a leak such as:
A "rotten egg" smell
A constant hissing noise can be heard where the gas supply pipes fit into the wall
Constant headaches and breathing difficulties for people in the house
This can be very hazardous as gas is extremely flammable, therefore needs to be dealt with by a professional.
Our plumbers Sydney are licensed gas fitters who can certainly provide a fast and quality service.
We understand that toilets may occasionally require repair or replacement. We offer high-quality 24-hour emergency toilet repairs in Sydney.
Gas smells can be due to various reasons, one being gas leakages. To avoid such situations, ensure your home is properly ventilated. Also, if you notice any odour emanating from your pipes, call an expert plumber immediately.
We charge by a set price book and have a $0 call fee policy if you proceed with the quote offered online.
We offer competitive pricing and a fixed price book policy for our clients. We can also quote it when we're out on the job. No hidden fees or charges apply during the course of the plumbing work. This is a rare opportunity as if we are digging up something new and finding out about it before the job starts causing problems to the project, obviously, these will be dealt with professionally, keeping both parties happy at every moment.
We operate 24 hours a day, 7 days a week. So if you require any assistance please feel free to contact us anytime.
Gas fitting is a business that deals with the installation and repair of gas piping systems. Also, we offer services for those types of needs.